Morning Dolls,
Today I woke up to a cold and gloomy morning full of rain drops. I love when it rains by the way. Plenty of excuse to drink a cup of hot cocoa. Its not the same when you sip HOT cocoa on a hot sunny day. So today's topic on the blog is cocktail tables. These accessories can make  an event go from plain to sassy and  classy and everything nice in a matter of seconds. They are definitely a conversation starter over a niiiice cocktail mix. Read on loves!!!
If your looking for a nice way to dress your cocktail tables, whether outside on a hot summer afternoon or indoors away from the cold and rain. Here are some inspired ideas to ease your search.
Be Inspired!!!
Spandex Cocktail Tables
Photo via First Pro Events Kenya
Floral or Greenery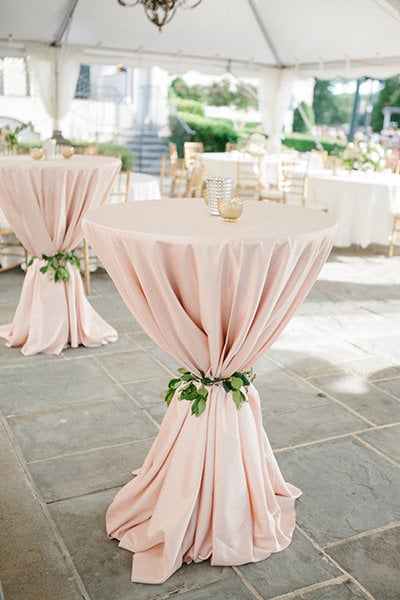 Photo via bridal guide
A Simple Sash
photo via pinterest
An Overlay
A Runner
A Printed Cloth
photo via stylemepretty
A Cute Ribbon
A Burlap / Rope
A Sequin double
Photo via bbjlinen.com
LED Cocktail Tables
Photo via Optimum Gardens
Overlay with a Side Knot
Photo via bbjlinen.com
Love our ideas leave us a comment below!
Yours Truly
Wambui Kiarie
**Disclaimer*** We do not own any of the images on here unless stated otherwise.